WE ARE A SIMPLE CHURCH: WE GATHER ON SUNDAYS TO WORSHIP GOD, WE SEEK TO GLORIFY HIM IN OUR ACTIONS AND ATTITUDES, WE LOVE AND TAKE CARE OF ONE ANOTHER, AND WE LABOR TO MAKE HIS GOSPEL KNOWN IN OUR COMMUNITY, AND OUR WORLD.
Our leadership team recognizes the supremacy of the authority of God, and realizes that we are shepherds who serve under the Chief Shepherd, Jesus Christ. We desire to devote ourselves to prayer and to the ministry of the Word. Our passion and goal is to equip the believers for the work of the ministry until we all attain maturity in the fullness of Christ.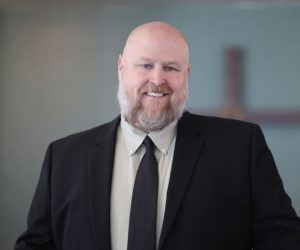 As the primary teaching pastor, Pastor Sherman has a passion for sharing the Word of God with others. He has served at First Baptist Church for Ten years.
Sherman is a former atheist who was saved by God graciously intervening in his life and he has a passion to share the hope of Christ with his community.
August 15th of 1938 the First Baptist Church of Amargo was founded and Rev. Byron Chase, who was the first Pastor.
Groundbreaking for the Sanctuary took place also in 1938 and was completed and dedicated June 9, 1940. The Church Changed its name from the First Baptist Church of Amargo to Community Baptist Church of Boron at the same time.
The name of the church was finally changed to The First Baptist Church of Boron in 1955 which is the name that we still use today.
First Baptist church has been a Pillar of Truth in the Boron Community and has been stewarded by 15 faithful Pastors though out the Years.
First Baptist Church continues to hold to a high view of Scripture, and a high view of Christ. It is also remains committed to sharing the gospel in our community and our world.